City of Music Conference
---
---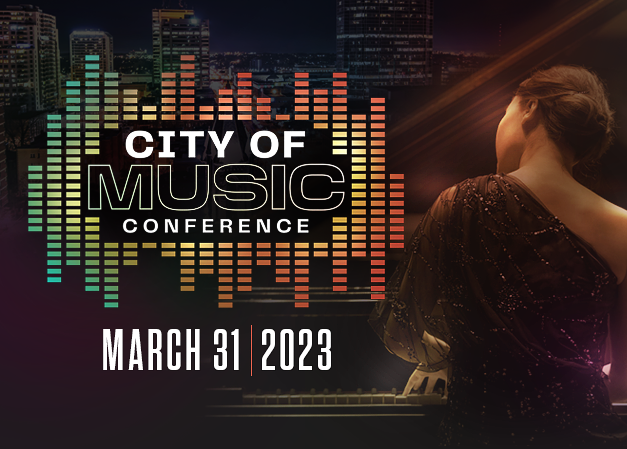 Doors Open:

Event Date:

Show Time:

12:00 AM

Event Description
On March 31st, employ the power of Music to drive change across communities in Ontario at the City of Music Conference in London.
Ontario has long been a leader in live music experiences with a variety of market sizes, wealth of events and dedicated venues. The City of Music Conference is a full-day discussion about advancing communities through music. Attendees will share with and learn from other Ontario municipal staff and leadership, politicians, association leaders and music industry professionals during a day of transformative conversations, presentations and idea sharing. And of course, a City of Music Conference wouldn't be complete without live music programming.
As the live events world recovers and continues to re-open into an uncertain economy, engagement with creative industries to foster community well-being and economic resiliency has taken on an increased importance across Ontario. Sustainability and the future of live music presentation is being addressed across all levels of government, with discourse relating to greater accessibility and the removal of barriers at the forefront. Within these discussions, Ontario municipalities play a central role in creating a viable live events network.
On March 31st, London hosts the City of Music Conference at RBC Place London. The goal of the conference is to strengthen Ontario's live music sector through collaboration, innovative policy development and knowledge sharing. More information can be found at www.londoncityofmusic.ca/conference.
Full event details will be shared in the coming weeks including conference registration, hotel accomodations, event schedule and complimentary live events.
London offers more! London City of Music Expo will also take place on Thursday March 30th at RBC Place.
---
Address:

300 York Street
London, ON. N6B 1P8