TD Music Mondays featuring Laura MB
---
---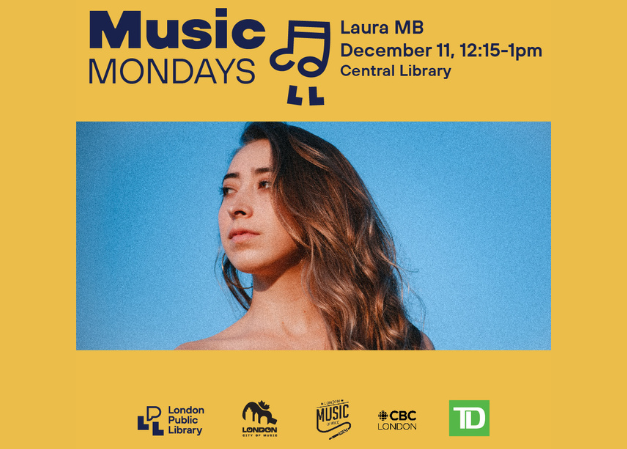 Event Date:

Show Time:

12:15 PM

Event Description
Get in the holiday spirit with TD Music Mondays! This December, join great local musicians as they take over the Central Library once again! Shows take place from 12:15 to 1 PM.
December 11th will bring ⭐Laura MB⭐ to the stage!
Laura MB's Bio:
Laura Mb is an emergent Colombian singer and songwriter known for her deep sensitivity and ability to show her vulnerability on her songs and on stage. She considers life as an endless resource of inspiration and as a teacher, so she seeks to translate what she gathers from life into soulful melodies and thought-provoking lyrics. Her message is full of authenticity, profound emotion, introspection, and metaphorical storytelling; and her music is a blend of pop, Latin rhythms, indie vibes, and R&B. To date, Laura has released one EP "Las Cosas que Nunca te Dije" and one Album "Ciclo" and in 2024, she is releasing her new and intimate EP "íntimo". Laura began her career in Bogotá, Colombia and since 2022 is looking to expand in Canada, integrating her culture and what resonates with her from this new journey in Canada.
TD Music Mondays is in partnership with the London Public Library, the London Music Office and CBC London.
---
Address:

251 Dundas St.
London, ON. N6A 6H9