Music Mondays
---
Rotary Reading Garden (London Public Library)
---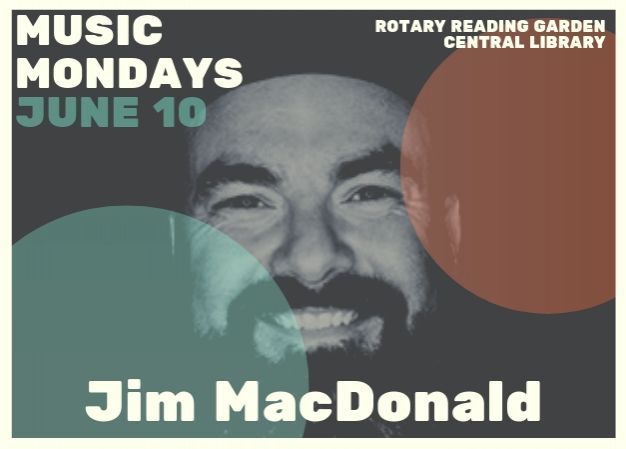 Doors Open:

Event Date:

Show Time:

12:00 PM

Event Description
Music Mondays | June 10th | #1
Music Mondays is a series of free outdoor lunch time concerts taking over Central Library's Rotary Reading Garden, a beautiful downtown oasis. Each show will feature London artists covering an array of musical genres throughout the summer.
Music Mondays is proudly presented by the Wolf Performance Hall in partnership with London Public Library, London Music Office, London Arts Council and Dundas Place.
Jim MacDonald is a true performer at heart; his passion for music and his obsession to entertain have been a driving force behind his dynamic songwriting and live performances. His diverse musical influences provide a backbone to his creativity that captures the listener with intimate and powerful images that are straight from the heart. His strong descriptive lyrics carry with them the integrity of universal experiences and emotions, woven together with a blend of metaphor and realism.
Escape the mundane & soak up the sun to the sound of talented locals
---
Address:

251 Dundsas St.
London, ON. ON.