Music Mondays - July 15th
---
Rotary Reading Garden (London Public Library)
---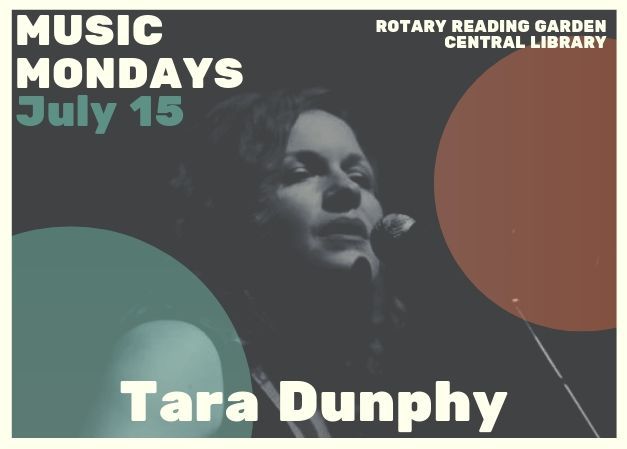 Doors Open:

Event Date:

Show Time:

12:00 PM

Event Description
Music Mondays | July 15th | #5
Music Mondays is a series of free outdoor lunch time concerts taking over Central Library's Rotary Reading Garden, a beautiful downtown oasis. Each show will feature London artists covering an array of musical genres throughout the summer.
Music Mondays is proudly presented by the Wolf Performance Hall in partnership with London Public Library, London Music Office, London Arts Council and Dundas Place.
Tara Dunphy is an award winning singer, songwriter and musician from London, Ontario, Canada. Now known as primarily traditional country artist, she is the co-founder and co-lead singer of acclaimed Canadian country group The Rizdales, but Tara began her music career at the young age of 3. She began playing traditional Irish music under the guidance of Paddy Fagan, first with the tin whistle and then moving on to the wooden flute. After winning multiple championships for those instruments, Tara turned her focus to the fiddle. Though she was classically trained, her interest in improvisational playing took over and Tara soon discovered a passion for traditional country music.
Escape the mundane & soak up the sun to the sound of talented locals
---
Address:

251 Dundas St.
London, ON. ON.