Music Mondays - July 8
---
Rotary Reading Garden (London Public Library)
---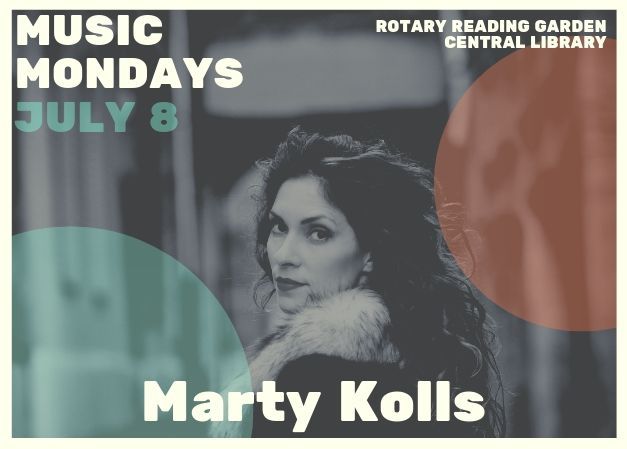 Doors Open:

Event Date:

Show Time:

12:00 PM

Event Description
Music Mondays | July 8th | #4
Music Mondays is a series of free outdoor lunch time concerts taking over Central Library's Rotary Reading Garden, a beautiful downtown oasis. Each show will feature London artists covering an array of musical genres throughout the summer.
Music Mondays is proudly presented by the Wolf Performance Hall in partnership with London Public Library, London Music Office, London Arts Council and Dundas Place.
Marty Kolls is a multi-instrumentalist singer-songwriter based in London Ontario. Crossing genres for over 25 years, Kolls has found her greatest inspiration from other female artists. As an educator, mother-of-two and champion of the 'girl forward' movement, Kolls' latest work polarizes her audience with intense raw lyrics and powerful backing band.
Escape the mundane & soak up the sun to the sound of talented locals
---
Address:

251 Dundas St.
London, ON. ON.