Music Mondays - June 24th
---
Rotary Reading Garden (London Public Library)
---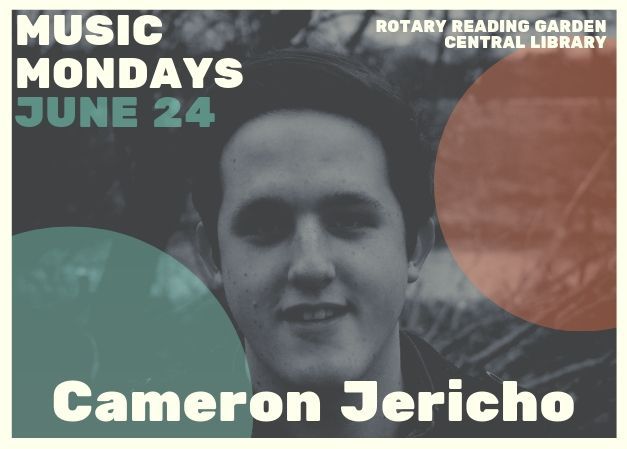 Doors Open:

Event Date:

Show Time:

12:00 PM

Event Description
Music Mondays | June 24th | #3
Music Mondays is a series of free outdoor lunch time concerts taking over Central Library's Rotary Reading Garden, a beautiful downtown oasis. Each show will feature London artists covering an array of musical genres throughout the summer.
Music Mondays is proudly presented by the Wolf Performance Hall in partnership with London Public Library, London Music Office, London Arts Council and Dundas Place.
Cameron Jericho pulls from both current and legendary influences, creating a new and exclusive sound that can only fall under the umbrella of "Folk", while still confidently flirting with the best parts of pop music. Jericho has an impressive repertoire of work, including having a co-written song placed in an award-winning short film, and headlining the grand opening of "The Rosewood" venue in London. Years of performance in almost every size of venue has given Jericho a polished and experienced stage presence, apparent from the very first song of every performance.
Escape the mundane & soak up the sun to the sound of talented locals
---
Address:

251 Dundas St.
London, ON. ON.