#MusicTalks: Music Video Production Project
---
The Rec Room (Masonville)
---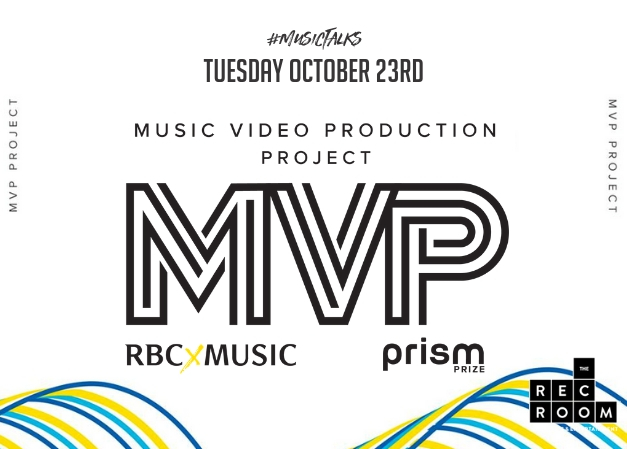 Doors Open:

7:00 PM

Event Date:

Show Time:

7:00 PM

Event Description
THE FIRST AND ONLY TRAINING SESSION FOR THIS INTAKE
In lead up to
Forest City Film Festival
,The London Music Office is thrilled to welcome RBCxMusic's MVP Prism Project to the London Rec Room for a deep dive into their new program that funds the creation of music videos for emerging artists. MVP Project Manager Neil Haverty will be on hand offering insight into the program goals, guidelines and process of applying for this grant.
The MVP Project is dedicated to supporting and promoting emerging artists and filmmakers through opportunities to create music video content that speaks to Canadians and viewers around the world. The fund is committed to providing opportunities to a diverse group of high-quality Canadian talent. Funding will mainly be dispersed as individual production grants valued between $5,000 and $15,000.
It is recommended that you begin working on your application and come prepared with specific questions to be answered by the program Manager.
#MVPproject
---
Address:

1680 Richmond St.
London, ON. ON.