Advocacy
Black History Month Music Profile II: The McAuley Boys
---
By Gary, George, Mark and Randy McAuley
---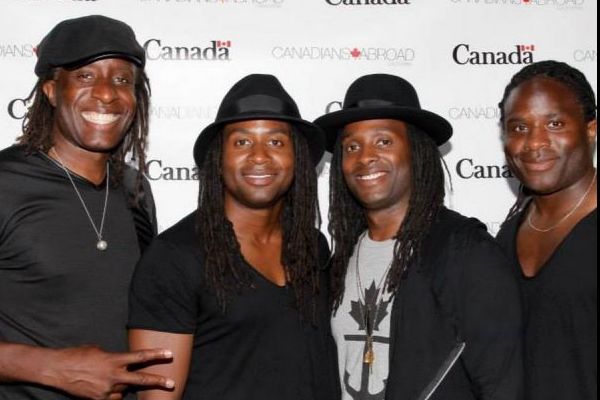 The McAuley Boys are an R&B/Pop vocal group from London. The four brothers, Gary, left, Randy, Mark and George McAuley, have enjoyed a recording and performance career that spans more than two decades in the music industry.
From early on, music filled the McAuley household. Their parents, Winston and Rita McAuley, immigrated to Canada from the Caribbean island of Grenada, W.I., in the late 1960s. Winston was the lead singer of a band in Grenada that relocated to New York to record and tour. After a couple of years with the band, Winston decided to start a family with Rita and settle in London, where the boys — Gary, George, Mark and Randy — were born. Winston and Rita graduated from Western University.
The social worker and Montessori teacher (respectively) kept the tradition of music alive in their home. All four brothers studied piano in both the Suzuki Method and Royal Conservatory of Music. After years of practice, Kiwanis Music Festivals, school assemblies, local recitals and talent shows, oldest brother Gary decided to turn his attention to Pop from Classical music. While attending the Don Wright Faculty of Music at Western, he wrote and recorded original music in his spare time, eventually pivoting to singing with his brothers at various talent shows and local events.
They played their first gig at a luncheon for the Congress of Black Women, London Chapter — Rita McAuley was a member. Awareness of the brother act grew. But it wasn't until Gary McAuley took a trip to Los Angeles in October, 1994 to meet with legendary music producer David Foster — who had become aware of his songwriting ability — that the group would take formal shape as a professional music entity. The meeting took place at the Village Recorder music studio in West LA, where Foster was mixing a performance by Kenny Rogers in a Walt Disney TV special. While on a coffee break, Foster made a comment about what it took to 'make it' in the music business: "Just keep doin' it!"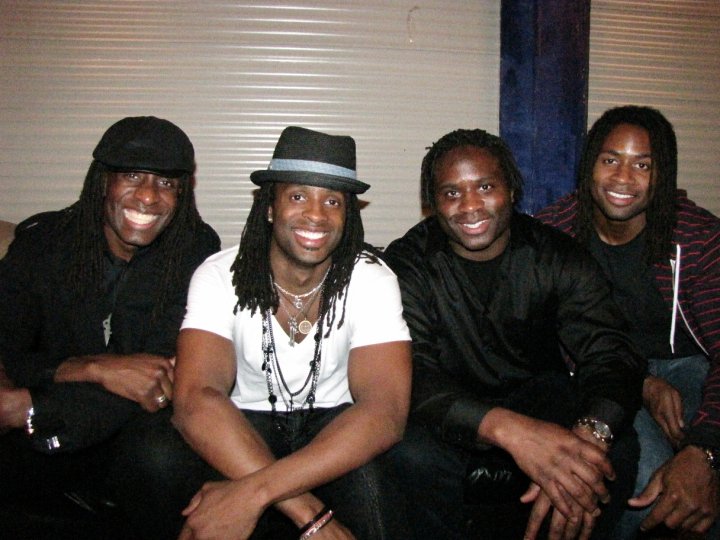 After arriving home from the trip, Gary discussed what he had learned with his mom. She suggested that he record a Christmas cassette with his brothers and release it that year. It was at that moment that Gary decided the brothers would go professional and named their musical group The McAuley Boys. They sold that first Christmas EP cassette (on consignment) at a few local record stores, and made appearances at local radio and TV stations. It was a mini success for the family, and word of the group spread quickly.
Building on that initial cassette release in 1994, the boys released their full-length CD, Wonderful Christmas Time, the following year.
With funding from their mom and her sister Noreen, Gary produced the album in one week. Also helping were some dear friends: Dan Brodbeck (DB Studios), and Gary's songwriting partner at the time, Stephan Moccio (Celine Dion, Miley Cyrus, The Weeknd).
To promote the album, the boys performed at school entertainment assemblies and TV and radio morning shows. During an extensive tour at Cadillac Fairview malls across Ontario, they would play shorts sets while selling and signing albums right off the stage. Some of those appearances were 'in-stores' (album signings at record stores). They sang at retirement homes, did various private meet n' greets, and also promoted their own McAuley Boys Christmas concert. It was a busy holiday season, but brought the family closer together...in song...through music. At its peak in 1996-1997, Wonderful Christmas Time was the second-highest successful holiday album release behind international recording artist (and fellow Canadian) Bryan Adams.
Their next album, In Another Lifetime, (written and co-produced by Gary) was released in the fall of 1996 on 80/20 Records, led by the boys' then-manager and mentor, Vic Sinclair, former CFPL Radio Music Supervisor. In Another Lifetime garnered a 1997 Juno Award nomination for Best Soul/R&B Album Of The Year. It included the singles In Another Lifetime, Without Your Love, Down Down Down and a remake of Andy Gibb's I Just Want To Be Your Everything. Those last two achieved high-rotation nationally and in markets across the globe. Down Down Down reached No. 10 on the MuchMusic Playlist. Both became No. 1 hits on the Coca~Cola Countdown in South Africa.
The boys' follow-up album, My Heaven, included two charting singles: the title track and By The Way. Both cracked the Top 10 on the MuchMusic Playlist, peaking at No. 5 and No. 7 respectively. In the following years, second youngest brother Mark released a solo album entitled Midnight under the name Mac Graham. The title track hit No. 1 on a few Quebec Anglophone radio stations. The video for the single You'll Never Know garnered high global rotation on BET Jazz, and was nominated for an MTV/HBO Urbanworld Short Film award.
Throughout their career, The McAuley Boys have performed the Canadian and American national anthems for Toronto's 'Big Three' major league sports teams (Jays, Leafs and Raptors), appeared on all Canadian television networks on evening talk shows, morning shows, and telethons, and have toured across the country and around the world from Canada to Australia. They have shared the stage with the likes of 'The Godfather of Soul' James Brown, 'The Queen of Soul' Aretha Franklin, Gladys Knight, the Temptations and many others. Notable performances include singing the Canadian National Anthem at the 1997 Major League Baseball All-Star Game, performing at the 1997 Juno Awards, and representing Canada as music ambassadors at the 2000 Summer Olympic Games in Sydney, Australia. In 2012, The McAuley Boys were awarded Queen Elizabeth II's Diamond Jubilee Medal for their achievements in music and service to their community.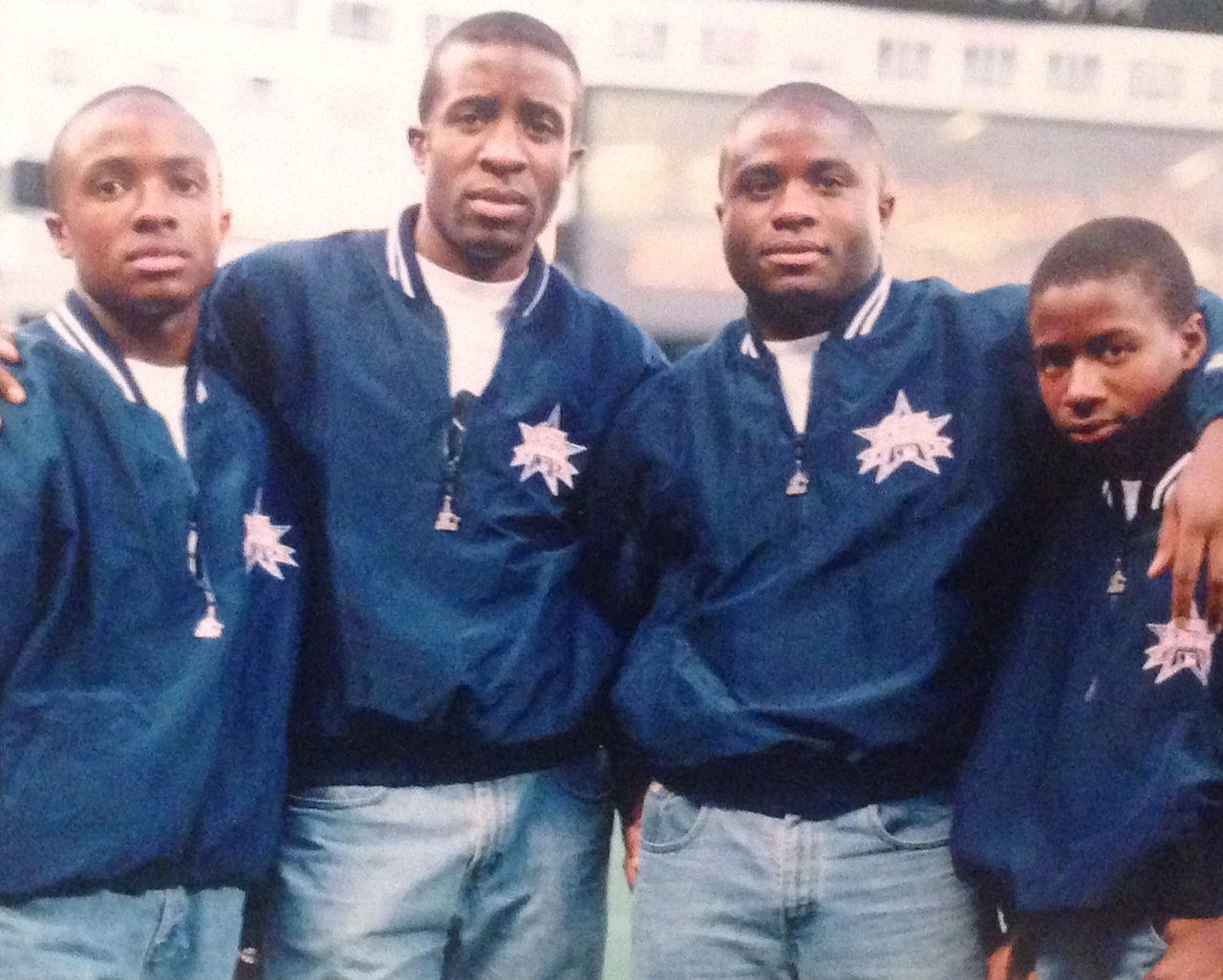 Above, The McAuley Boys in Clevland, Ohio at the Major League Baseball All-Star Game - July 8, 1997
On the heels of their successful period in music, youngest brother Randy, starred as running back of the Western U Football Mustangs, ending his career as the all-time leader in rushing yards, rushing touchdowns and kick return yards. He was also a seven-time All-Canadian in Track and Field at Western. He has since been inducted into Western's Football Wall of Champions and the Western Sports Hall of Fame. Randy and Mark are graduates of Western's Faculty of Law where Mark was voted valedictorian of his graduating class. George, a three-time graduate of Western, is the Co-Ordinator of Anti-Racism Education and Senior Mathematics and Science for the London District Catholic School Board. Gary continues to produce music and is an entrepreneur who is actively involved with a number of tech and music start-ups. The brothers have continued to work in the background, writing and producing for other artists.
Today, this famous London family with careers in music, education and law is never too far away from a microphone and a stage. The brothers continue to share their harmonies with an audience when they can.
---
---