Advocacy
Free Youth Guitar & Songwriting Program
---
---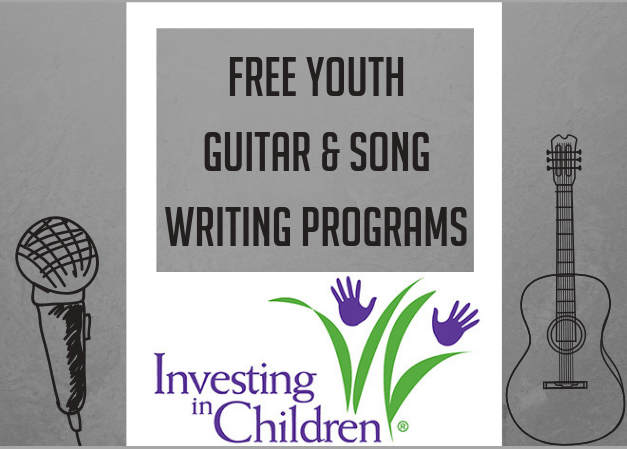 Investing in Children is in its 20th year of serving London's youth and families. The organization is committed to working with families and our communities to create and provide nurturing programs to eliminate barriers so that they may learn, grow, and thrive.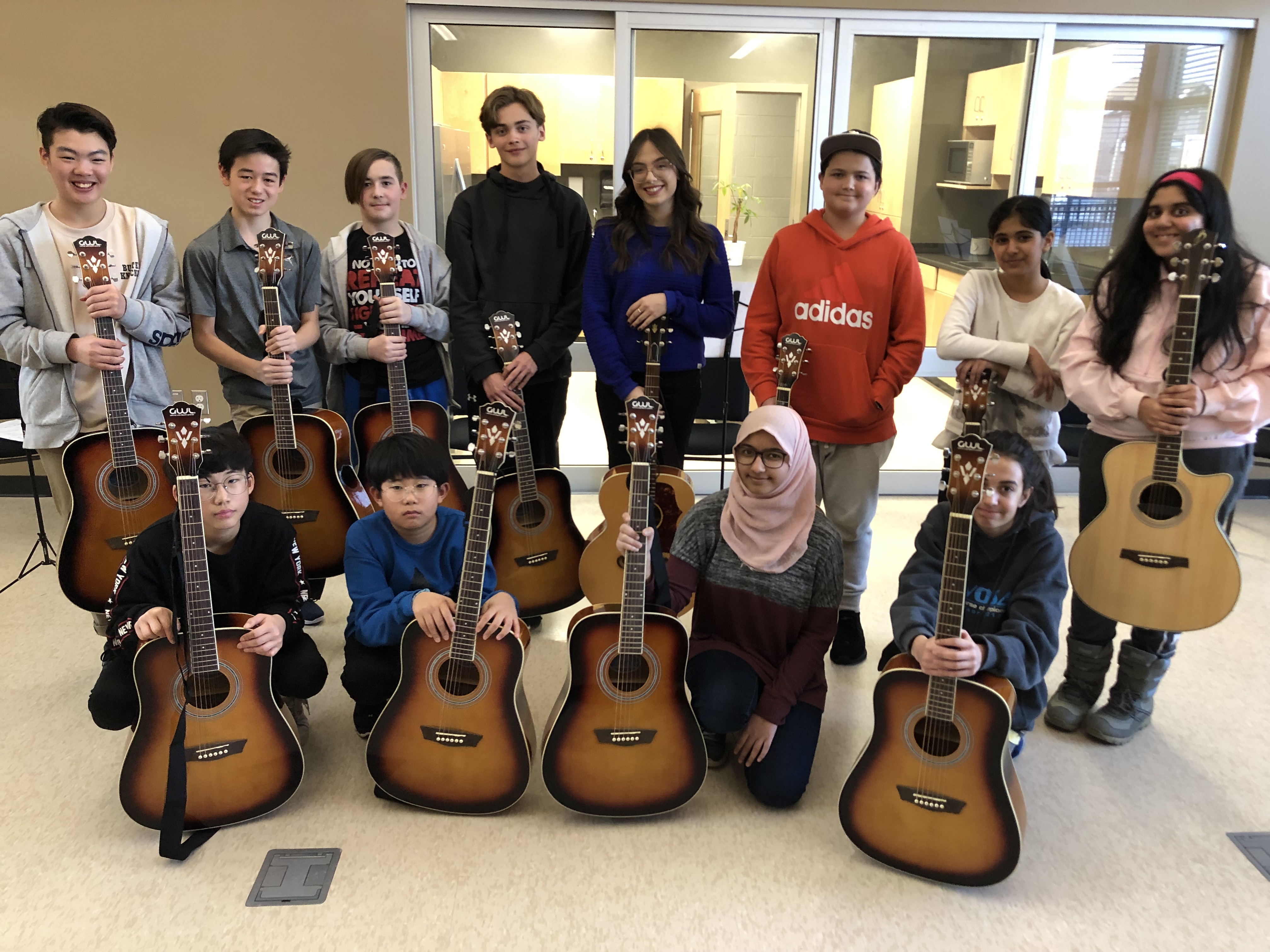 Their new program called the "Free Youth Song Writing Program" started in January 2019, and it has become a success! Student musicians meet for about 1.5 hours, once per week, for approximately 8 weeks at the London Fox Hollow Family Centre. Participants range from 11-14 years old and all have varying levels of musical knowledge. Students study music in three areas including guitar, piano and vocals.
During the first run of the program, students made a song dealing with mental health called "Alone in My Head". The song was played on CBC Radio One as part of the "Next Gen JUNO" programming, and they recorded the piece at the Central London Public Library! On the second edition of the program, they created an anthem celebrating our city called "My London", and will be recording the song at the London Public Library Central branch. Students will be working in the L.A.B.S. facility. All participants of the program collaborated on the melody, lyrics, and theme of the song, inclusivity.

The "Free Youth Guitar Program" started in the fall of 2018 and since that time, have presented the program in six different family centers: Argyle, Foxhollow, Westminster, White Oaks, Fanshawe, and Carling Thames. It was originally designed for youth between the ages of 12-15; however, anyone close to the ages are accepted. The program runs for 12 weeks at each site, for an hour each week. Participants learned basic chord structures which allowed them to play classics such as, "House of the Rising Sun", favourites like "Hallelujah", and even new hits such as "Old Town Road"!
On June 26, they had their final concert for parents and the 15 kids in their guitar program at the Family Centre Carling-Thames. It was a great experience and it showed us just how far these students have come. However, there's plans to return to Argyl's Family Centre, Westmount, and possibly the Fanshawe Family Centre in September for a second run!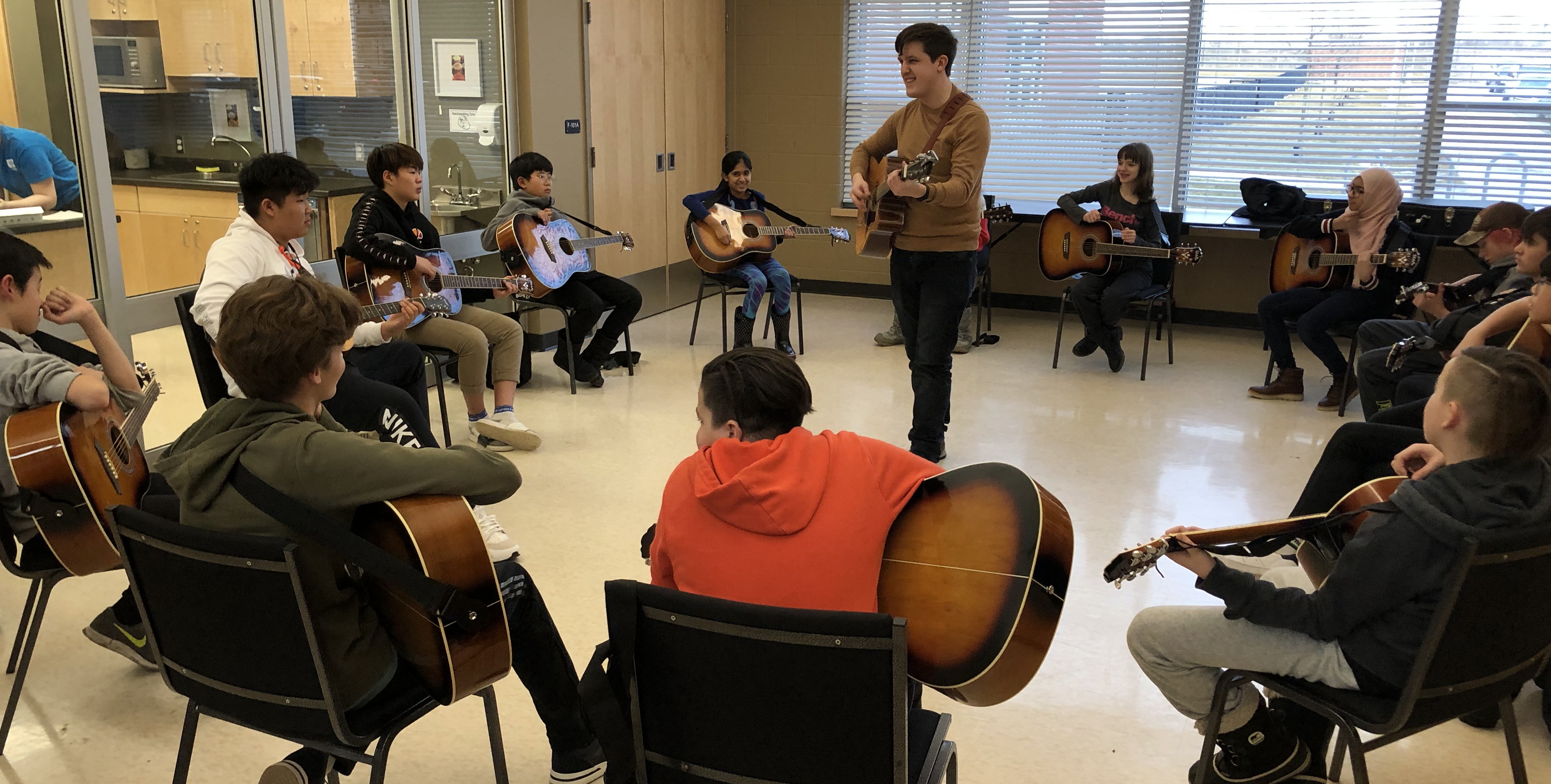 Accessibility for these programs is a priority. There are absolutely no costs associated, instruction costs and instrument loans are completely free. All youth are invited regardless of previous musical knowledge, financial situation, or any other possible barriers!
The sessions are facilitated by two stellar London musicians and songwriters. Saveria D'Ippolito, who was recently chosen for CTV's The Launch, and Cameron Jericho, who has performed his material on CBC and recently released his first EP! Both Saveria and Cam worked as instructors, coaching the students regarding the craft of songwriting, musical nuances, and both instrumental and vocal techniques. Investing in Children takes pride in allowing students to pursue their dreams and develop talents they might not have otherwise learned!
For more information on the program, click here!
Photo provided by Investing In Children
---
---