All Articles
Benefit Concert for Rajaie "Roger" Elshorafa
---
---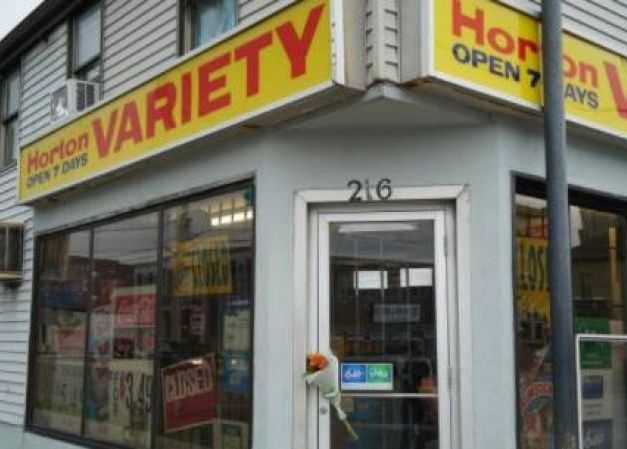 Out of a terrible incident we have a great opportunity to come together as a community in support of a good cause.
Friday, November 3rd, Call The Office is hosting a benefit concert for the family of Rajaie "Roger" Elshorafa. Roger was brutally attacked at his store, Horton Variety, on the night of October 21st. Roger remains in critical condition and as the sole keeper of Horton Variety the store is closed indefinitely.
The local music community was jarred after learning about this awful event and local groups Twin-Fin, Snacks?, Traumahawk, D.Y.E.R., Sparring Partner, Aaron Allen & Archie Gamble will perform Friday to raise funds to help support their friend and his family. The bands all rehearse around the corner from Horton Variety and are frequent patrons of Rogers business.
Since the benefit was announced many local establishments have offered their services. Shelby's Food Express and Edgar & Joe's Cafe will be providing food and coffee. As well as many local services have offered their time, craft, or gift cards for the raffle, with all proceeds go to the Elshorafa family.
The London Music Office took some time to talk with Jesse MacCabe, drummer for Traumahawk, who is organizing the show.
LMO: How long have you known Roger?
Jesse: I think we've been practicing around the corner for about 3 years. A lot of the other bands went there more than I did. Snacks? who are also playing the benefit concert actually named a song after an interaction they had with Roger.
LMO: How supportive has the community been with donating their time and services for the raffle and food?
Jesse: Well when I first came up with the idea for the benefit I just started firing messages off. Many of the initial places were from me being tenacious, but once the event was official people started inboxing me or posting on the event page. After a couple interviews and some shares on facebook the event exploded. I contacted Shelby's who were on board then Edgar and Joe's Cafe came on board.
LMO: What can people expect from the raffle?
Jesse: The raffle is crazy. From guitars to London music hall, budweiser gardens, most downtown restaurants, $500 tattoos, $400 golf day, massages, $200 hair salon packages, photography sessions, movies passes, and private yoga.
LMO: What can people do to help if they can't make it to the show?
Jesse: Shelby's has a Go Fund me going, their goal was $5000 but as of October 30th they're at $10,000.
Check out event page on Facebook for more information and learn how to support this worthy cause.
---
---