All Articles
Copyright Reform Act
---
---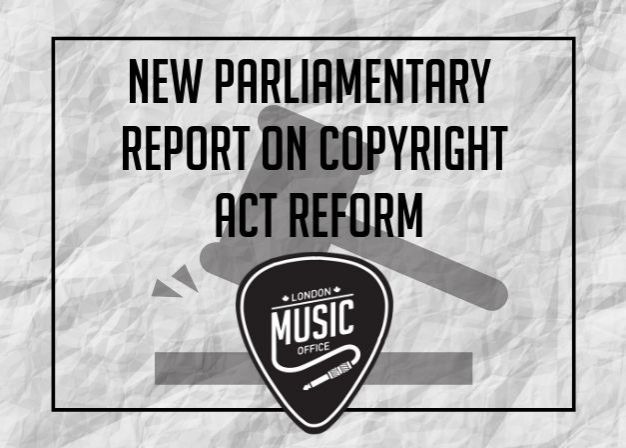 On May 15, 2019, The Standing Committee on Canadian Heritage released its report on the Copyright Act titled Shifting Paradigms. The report makes timely recommendations to address the growing value gap in Canada's creative industries and attempts to eliminate elements which have failed to keep pace with the digital marketplace for music. The report is comprised of testimony from key industry representatives and is available on Parliament's website.
The report has multitudes of key objectives it sets to achieve. Specifically, the report attempts to address safe harbour laws, narrow exemptions from the Act that prevents fair compensation for artists, combat modern forms of piracy, strengthen copyright laws, end subsidy paid by artists and labels to Canada's largest broadcasters while limiting the Radio Royalty Exemption to only community/independent stations, and change the definition of "sound recording" in the act so that recordings used in television and film are eligible for public performance.
Some key supporters of the report are Graham Henderson, President and CEO of Music Canada; Miranda Mulholland, Chair of Music Canada's Advisory Council, and owner of record label Roaring Girl Records; and Eon Sinclair, JUNO Award-winning bassist, founding member of the band Bedouin Soundclash, and member of the Music Canada Advisory Council.
Only time will tell the influence this report has on future legislation; however, the support behind it is undeniable. Check back later for more updates regarding this and other London music-related news.
---
---