All Articles
GRICKLE GRASS FESTIVAL: 8 YEARS LATER AND STILL GOING STRONG
---
---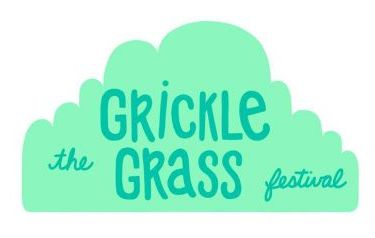 It's that time again! The 8th annual Grickle Grass Festival is set to kick off at the London Children's Museum on Saturday, May 27 @ 8pm until and won't stop the festivities until Sunday, May 28 @ 1am.
For those of you who have been to the Grickle Grass Festival in the past, you have an idea what you're in for... but only an idea, as each year brings about a new experience!
For those of you who are new to Grickle Grass Festival, you're in for a real treat! The festival takes the likes of 10 artists/bands from across Canada, showcases them in a unique and fun atmosphere, along with hundreds of soon-to-be-astonished guests. Each room of the London Children's Museum that showcases performers represents a different, dreamy atmospheres which includes: a forest, space station, construction site, crowded supermarket, arctic tundra, mysterious cave, and a stage beneath the belly of a suspended whale skeleton.
If seeing music live is a staple in one's entertainment experience, the Grickle Grass Festival is the hammer that nails in down, and does it ever!
You can also follow the festival on social media to show your support and see what the Grickle Grass Festival has brought in the past, what it brings to the table this year, and what it plans to serve up in the years to follow!
ORGANIZER'S SPOTLIGHT
London Music Office was able to grab a moment of time from the event's creator, Savanah Sewell, to gather her thoughts and insights about the Grickle Grass Festival.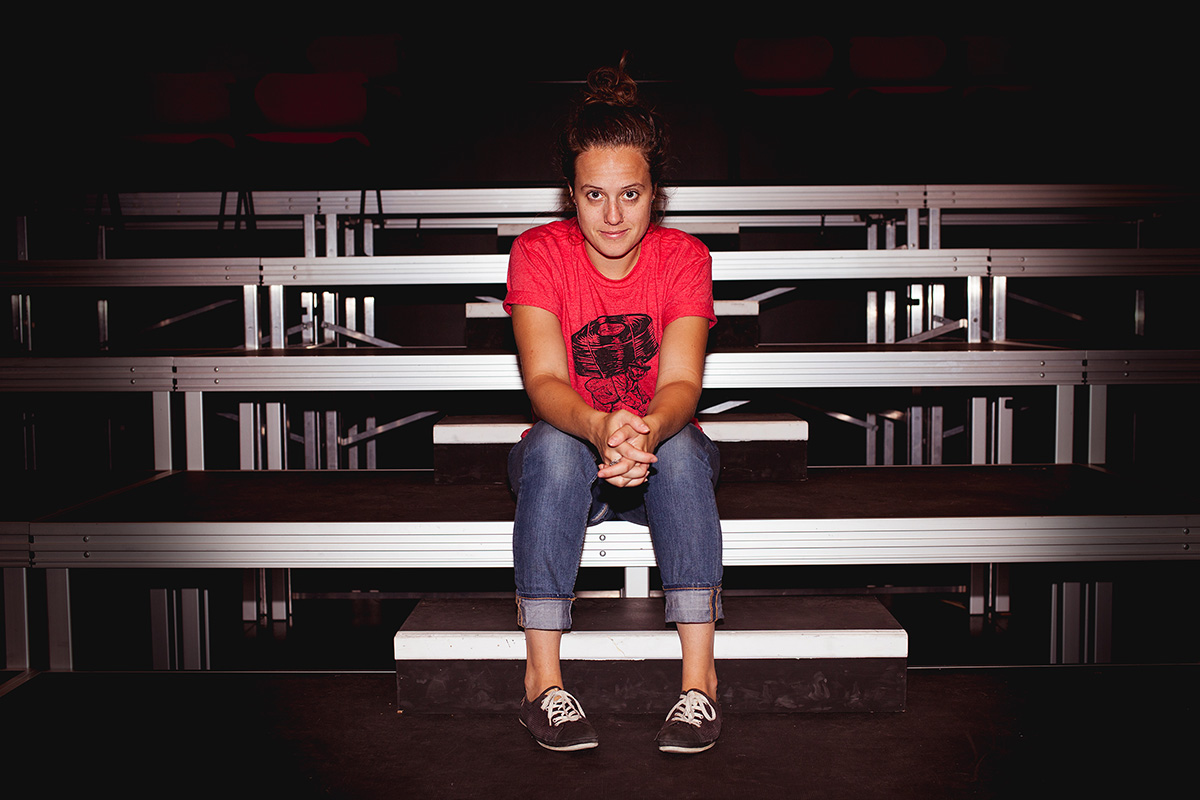 Savanah Sewell, Creator
LMO: What inspired the Grickle Grass Festival?
SS: Grickle Grass started around the idea of throwing an event inside the Children's Museum. I heard you could rent the space and it immediately sparked my interested. The idea of hosting an event inside this iconic building was the beginning. It all happened very organically which has continued to be a big part of our story. The festival concept came together very quickly and once we pitched the idea to Amanda Conlon at the Children's Museum, we hit the ground running. So it was a combination of interesting space, incredible community projects, a dedicated team, an appreciation for Dr. Seuss and all things weird and wonderful that brought the Grickle Grass Festival to life.
LMO: For those who've never been to Grickle Grass Festival, what can they expect?
SS: Something totally unique! During the day we have a long list of programming for families: art workshops, planting a garden, cooking demos, exploring the Children's Museum, dancing and more. THEN, in the evening, we turn the space into a concert venue, bring in 12 bands and allow our adult guests to explore the Children's Museum while experiencing cutting-edge Canadian music. We take great pride in our bookings and programming and we work hard to keep it inclusive and robust.
LMO: How do you see Grickle Grass Festival evolving in the coming years?
SS: Well, this is our 8th year which, in a lot of ways, is wild to us! It's already gone through so many growing pains and challenges and, to be honest, that's always going to be the case for independent festivals / events in Canada. The landscape is always changing. For us, we'd like to make it to our tenth year. We'd like see it continue to grow with support from the community outside of our already loyal attendees. We'd love for Grickle Grass Festival to be a flagship for our independent arts community here, while also being that voice for London across Canada as well.
LMO: What wisdom do you have those who are interested in getting involved and/or establishing a festival of their own?
SS: Wisdom, hmmmm well I'm certainly no expert. I'm constantly learning and continuing to plough through the mud in the hopes I can bring something back to my team and the projects I'm working on. But I'd say don't be afraid of failure. Mistakes will happen and things will explode in your face. These will, however, be some of the best lessons you'll learn. Events are just a giant risk, so try to get past that fear and learn to adapt in the moment. Also, figure out trends that are happening in other communities and who's doing something that you really admire. I'm not suggesting you take someone else's ideas, just be aware of what's working and what's not. There are so many incredible independent festivals happening like Kazoo (Guelph), Wavelength (Toronto), Sappy Fest (Sackville), Ottawa Explosion just to name a few!
Hailing from Toronto, DoomSquad was conceived by siblings Trevor, Jaclyn, and Allie Blumas in 2010. Since the group's inception, they've journeyed forward, exploring the realm of trance and electro beats while implementing a truly atmospheric, soul-gripping aesthetic.
---
London's own Yess Whoa has been gracing many of Southern Ontario's stages with a sound unique unto herself. Providing what can only be described as a 'perfect combination of soul, folk, lo-fi and pop vibrations', her sounds come off as a treat for anyone looking to hear something new and fresh.
FESTIVAL DETAILS
All Ages?: Yes
Licensed Event?: Yes
Tickets: $25 advance, $30 door
Buy tickets here!
Facebook: @GrickleGrassFest
Twitter: @Grickle_Grass
Instagram: @grickle_grass
Local Acts: 7
Total Performers: 12
Volunteers: 30
---
---