All Articles
JUNOS Submission Now Open
---
---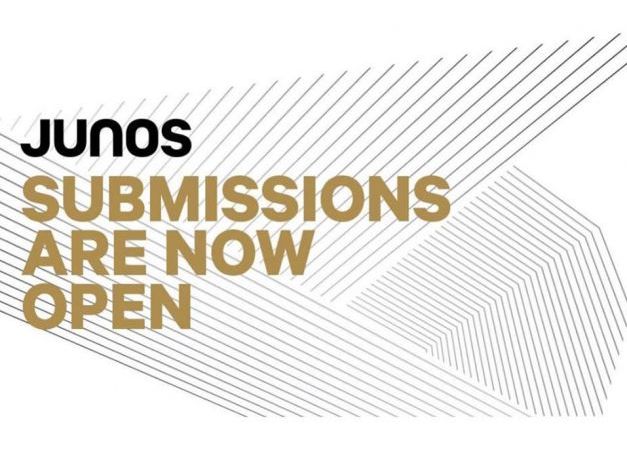 Submission to The JUNO Awards are now open. Have your music heard by Canadian music industry professionals made up by the CARAS Nominating & Voting Committee, Music Advisory Committees, Academy Delegates, and judges.
New Categories this year include:
Streaming Only Releases
Rap Recording of the Year
Jack Richardson Producer of the Year
Artist and Group of the Year
In order to submit to these categories, qualifying artists must have been previously recognized for a JUNO Award.
Eligibility
Eligible musicians are Canadian Citizens – "Canadian" is defined by CARAS to be: 50% or more of group members hold Canadian birth certificates, passports or are Canadian Permanent Resident(s) with residency in Canada during the last six months of the eligibility period; OR The group is deemed by CARAS, in its sole discretion, to be Canadian as a result of the Canadian member(s) receiving the majority of royalties, touring profits and other proceeds earned by the group; and the Canadian member(s) being the creative force behind the group and/or the principal songwriters for the group.
Eligible music is available for all Canadians
Eligible product was released during the eligibility period – The eligibility period for the 2019 JUNO Awards is between September 1, 2017 and November 9, 2018. Albums available for pre-order online no later than November 9, 2018 will also qualify. Pre-ordered online albums (digital or physical copies) will need to be available no later than November 23. Proof of transaction may be requested.
Deadlines & Fees
October 1, 2018 to October 19, 2018 at 5pm ET – EARLY BIRD PRICING
Academy Delegates Fee – $40.00 per submission
Standard Fee – $65.00 per submission
October 19, 2018 to November 9, 2018 at 5pm ET – FINAL DEADLINE PRICING
Academy Delegates Fee – $75.00 per submission
Standard Fee – $95.00 per submission
November 30, 2018 to January 4, 2019 at 5pm ET – For International Album of the Year and Album of the Year categories only
Academy Delegates Fee – $75.00 per submission
Standard Fee – $95.00 per submission
To register yourself as an Academy Delegate and save on your submission fees, you can sign up here.
For more information, click here.
---
---