All Articles
Music in a Digital Creative World
---
---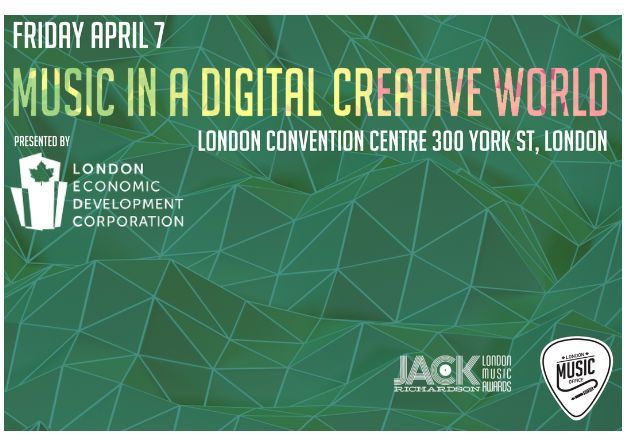 London Music Office in partnership with London Economic Development Corporation present 'Music In A Digital Creative World' as part of Jack RIchardson London Music Week the afternoon of Friday April 7th at London Convention Centre (Room D1 & EF on the main floor).

This event brings the tech sector together to discuss how music technology is continually evolving, pairing the two industries of Music & Technology closer together. Attendees will be treated to two engaging panel conversations and a presentation by FACTOR.
PANEL 1: Music & Tech, A Perfect Pairing (1:20pm)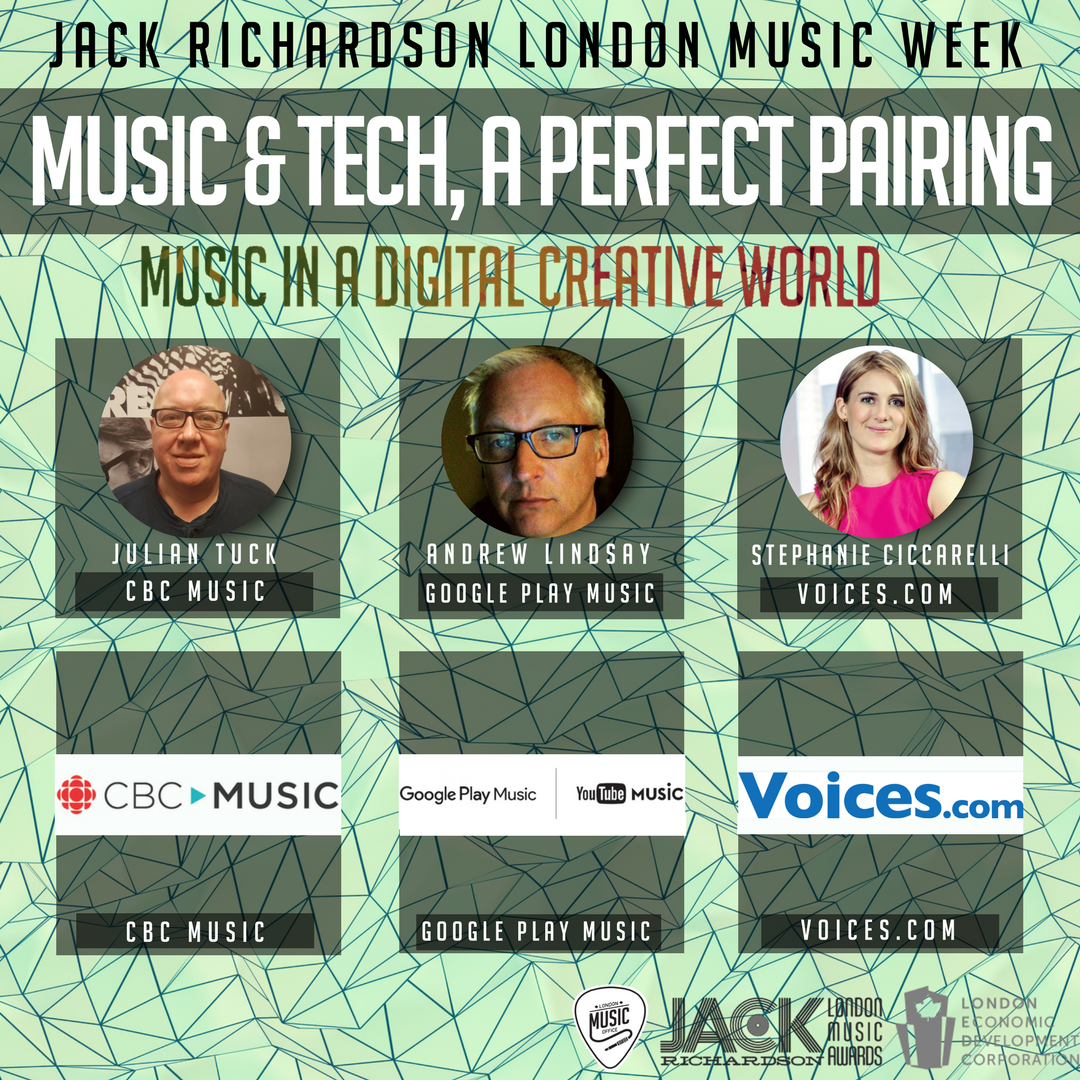 Music and technology has been linked at the hip for years. Technology platforms are helping artist engage and build audience in a cost effective manner. As audience engagement continues to grow technology platforms are also looking to musicians to grow their businesses. This panel is a perfect intersection between music and tech and features speakers from CBC Music, Voices.com and YouTube/Google Music.
Speaker Bio's:
Andrew Lindsay - YouTube/Google Play
Driving business growth in Canada for YouTube Music and Google Play Music through label partnerships.
Stephanie Ciccarelli: Voices.com
Responsible for the Voices.com brand which encompasses public relations activities, communications with the media, and developing unique content for clients and voice-over talent.
Julian Tuck - CBC Music
Involved in the day-to-day music programming of Radio Two Overnights. Music programmer for CBC Music Adult Alternative, Canadian Songwriter, Country, Classic Country and Singer Songwriter channels. Programmer for CBC Country on Sirius XM Channel 171
PANEL 2: Software Solutions (2:20pm)
You know software, now how can your knowledge grow the music sector? This panel features three leading technology companies that have made their mark on the music industry through a software solution. Panel includes speakers from Volu.me, SparkGig and an ex-deezer employee.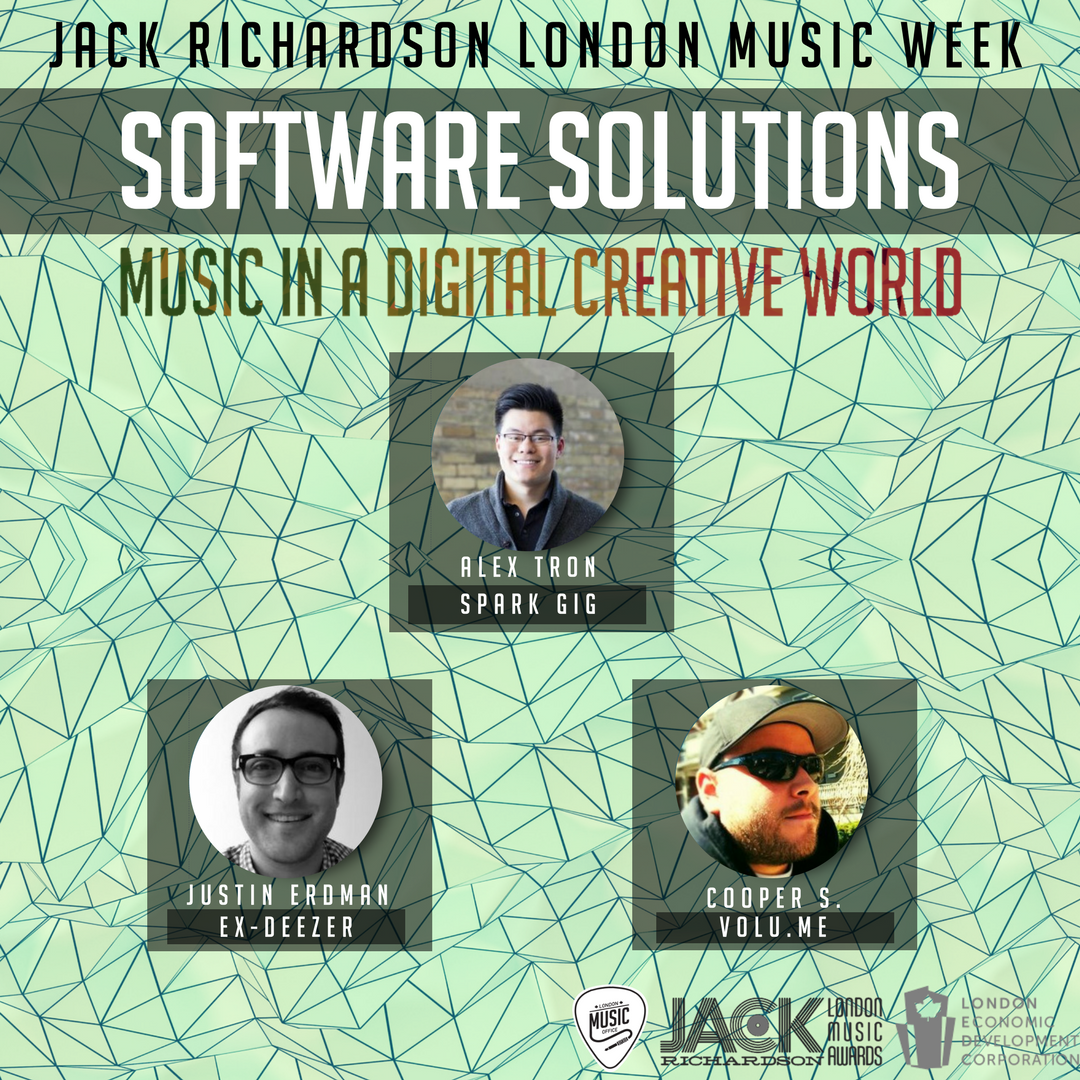 Speaker Bio's:
Cooper - Volu.me
Direct to fan mobile engagement. Volu.me powers Official Artist Apps that fans download for free from the app store. Some of the musicians powered by Volu.me include; City and Colour, Tegan and Sara, The Tragically Hip, The Goo Goo Dolls, Hedley, The Sheepdogs, Lights and Big Wreck among others.
Justin Erdman – Ex-Deezer
Operating from Rogers Media's new Digital Monetization group at the intersection of Content, Digital Product and Sales, developing the digital monetization vision, objectives, and strategy for brands across Rogers-owned and third party platforms. Previously worked as Managing Director at Deezer and Head of Emerging Technology at Universal Music Canada.
Alex Tron - Sparkgig
SparkGig is a community driven marketplace for people to list, discover and book live performances. SparkGig is dedicated to transforming arts & entertainment into a vehicle for social change and cultural growth. We aim to make live entertainment accessible and affordable around the world. We are supporting performers by helping them find opportunities to do what they love. Within a few clicks anyone can hire live entertainment, such as a violinist, cosplayer or guitarist, for any upcoming special event.
PRESENTION: FACTOR Granting of Digital Marketing (3:30pm)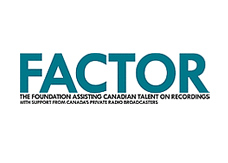 FACTOR's Digital Marketing component supports projects that improve the accessibility of Canadian music on digital platforms, develop the infrastructure, and the capacity of Canadian Digital Markets. If you have an innovative project with direct market development consequences for Canadian music artists then FACTOR would like to meet you! The presentation will outline the qualifications to receive funding under this component and the criteria used to access applications.
---
---