All Articles
Sound Permit for Patios
---
---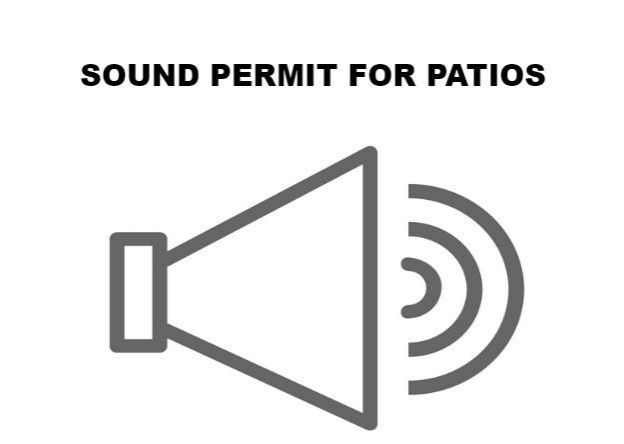 Music on patios is now a reality in London! After a complete prohibition of amplified entertainment on commercial patios in London we have moved forward with a progessive set of guidelines allowing amplified entertainment on commerical patio. What does this mean? Live music, televised sporting events or simply ambiant backgroun music is now permitted. Footloose no more!
"Our goal is to work with individual businesses to grant permits for up to six months that would allow for amplified entertainment. We will be looking at each individual business, considering things such as the surrounding land uses, their patio floor plan, the location and direction of any amplification and their sound mitigation protocols. Businesses who are successful in obtaining a permit will be allowed to have amplified sound no louder than 70 decibels and no later than midnight. Each approval will be based on its own locational attributes; decibel and time regulations will differ in the downtown in comparison to suburban neighbourhood pubs." Orest Katolyk, Chief Municipal Law Enforcement Officer.
A public awareness event will take place for business owners discussing the 'ins and outs' of how to apply for a permit. More details to come. Details listed below on the process of applying.
Temporary Sound Permit for Patios
How to apply?
Submit the following information to the City of London Licensing office:
The name and address of the patio
A sound management plan containing the following:

A patio floor plan
Location and direction of all sound sources
A noise complaint and sound mitigation plan

A copy of the establishments Liquor Licence and any imposed conditions from the Alcohol and Gaming Commission of Ontario (AGCO)
A fee of $175
You are required to mail or drop off all required documents (letter re: sound permit request, sound management plan, copy of liquor license, and payment) to:
City of London Licensing Office
P.O. Box 5035
300 Dufferin Avenue, London ON
N6A 4L9
7th Floor , City Hall
Email: licensing@london.ca
Upon receipt of the above noted information, you will be contacted to schedule a time for an on-site meeting and sound reading to determine conditions of a temporary permit ( if approved).
---
---