All Articles
The Jack's Juice Up!
---
---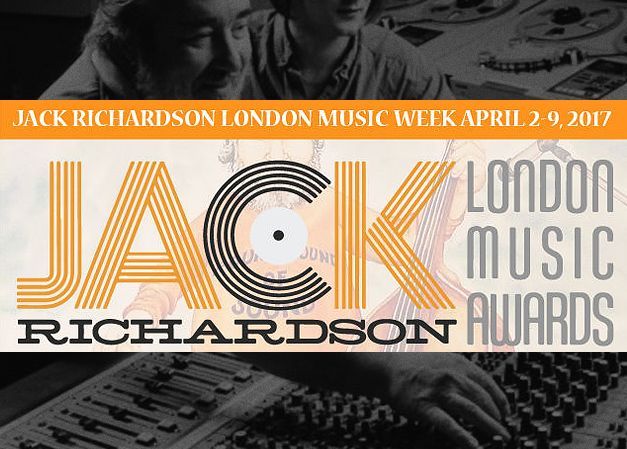 The Jacks juice up!
There's something for everyone as the Jack Richardson London Music Awards (JRLMA) expand to a week of music, learning and fun April 2 – 9, 2017.
From hip Hop to Punk Rock and everything in-between, Jack Richardson London Music Week will highlight and honour local musicians from all musical genres.
"The Jack Richardson London Music Awards program continues to shine the spotlight on music made by Londoners," says JRLMA Founder & Chair Mario Circelli. "We can better celebrate the city's incredible music history, champion the great talent of today and encourage young Londoners to learn, play and ply their music passion in our city with the new Jack Richardson London Music Week, or JRLMW".
The week will kick off on Sunday, April 2nd with a treat for Classical music lovers. The JRLMA will present a
Classical Awards Gala at Aeolian Hall honouring London's best in Classical music. "I am pleased to see the
Jack Richardson London Music Awards expand. This is a fantastic way to showcase our city's talented acts and rich music history," said London Mayor Matt Brown.
Events will follow each night including:
Jack's Pub Crawl
Explore live, local talent in the downtown core.
Jack's Battle of the High School Bands
A chance for London's young musicians to compete for the Youth Award at the 2017 JRLMA's.
Sound Check for Success
The return of our professional development seminar day featuring Juno Award winner, Canadian Music Hall of fame inductee, and renowned music producer Bob Ezrin with a keynote speech. A protégé of the late Jack Richardson, Ezrin has worked with some of music's biggest names including Pink Floyd, Peter Gabriel, Alice Cooper, Deep Purple, Aerosmith, Nine Inch Nails, Taylor Swift and Canada's own Johnny Reid and the Canadian Tenors.
Gala Awards Show
The annual JRLMA Awards Gala returns to the London Music Hall on Sunday April 9, 2017. It's a free show open to the public and will cap off Jack Richardson London Music Week. Show performers will be announced in the coming weeks.
London's Music Industry Development Officer, Cory Crossman says, "The JRLMAs help guide the development of London's music sector, enhancing and building the entire scene. Jack Richardson London Music Week puts the spotlight on the organizations, individuals and artists that make London a great Music City!"
Join us for The 2017 Jack Richardson London Music Week, April 2-9th 2017!
More events will be added and announced in the coming weeks!
#JRLMW17
---
---