All Articles
The Third Instrument Gina Farrugia
---
---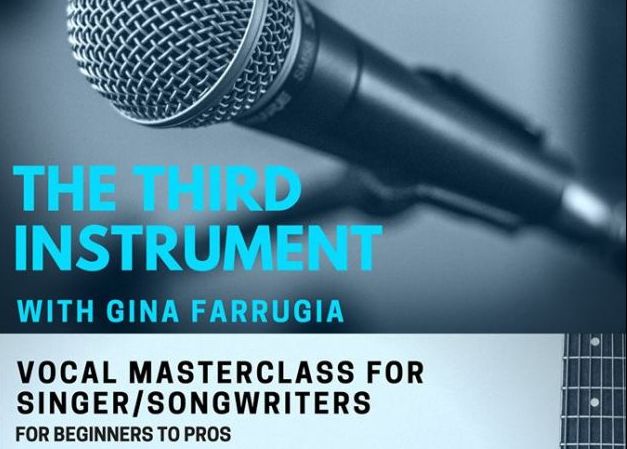 The Third Instrument with Gina is a Vocal Masterclass for Singers/Songwriters is here again.
Gina Farrugia is an accomplished professional musician and educator with years of experience in both aspects of her musical life. She has studied with David Falk at Wilfred Laurier's Intensive Voice Program, acting for singers with Stratford Festival's Leslie O'Dell, jazz improvisation with Michelle Weir and Steve Zegree and jazz pedagogy at Western Michigan University Summer Jazz program with Diana Spradling.
In a typical university and college "teach performance in a group" setting, all the students will gather together and watch colleagues get coaching and instructing from Farrugia. It's mostly one to one, but the students auditing can ask questions.
Farrugia will coach singer/songwriters on vocal technique, comping and stagecraft. Collaborating with the artist, she'll help tweak lyrics and melodies to make hooks stick and the voice shine! Asking questions strongly encouraged!
Date: October 16, 2018
Time: 7-9pm
Venue: The Baker's Dozen,
613 Dundas St E,
London, Ont.
Participants can sign up here.
Please prepare one song. Mic and PA provided - please bring your own guitar (you'll feel more comfortable that way too!)
---
---