All Articles
What Does It Mean When 102 Record Stores Close In Canada
---
---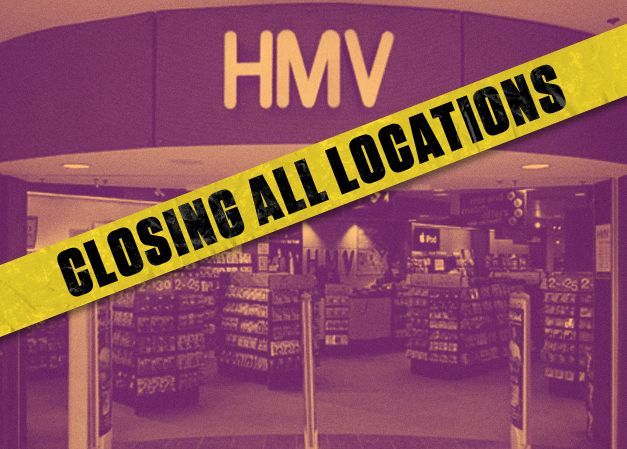 For years, people have been unsure about how long it would take for music and media consumers to make the change from DVD's and CD's to digital media. Apparently, it's happening sooner than previously thought, as HMV Canada has gone into financial receivership and will be closing all branches across Canada as of April 30th. That's right, all 102 branches across the nation.

The common question on everyone's mind: what caused this to happen so suddenly? Well, it wasn't actually so sudden. Since November of 2014, HMV Canada has owed over $39 Million in back payments to it's lending agent HUK 10 Ltd., and hasn't made a payment since that date. According to sources, the popular Canadian media chain was not only having difficulty paying back the money that was loaned to them, they were effectively losing around $100,000 a day in revenue due to customers widely shifting their focus from physical media such as DVD's and CD's to online media such as iTunes, Netflix, and various streaming services due to the overall convenience held by digital/online media.

Clearance sales will be running at every branch of the store from now until the nationwide closing date of April 30th, with deals ranging from 30% to even as low as 80% off of merchandise.
For more information about the store closings and what this will mean for the Canadian music industry, check out Alan Cross' article "What Losing HMV Will Mean for Canadian Music: 10 Things to Consider" over at his blog, A Journal of Musical Things.
---
---