Contests
Road To NYE In Vic Park
---
---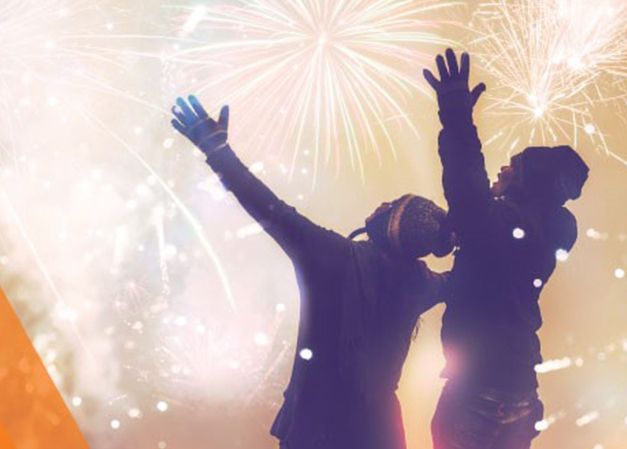 The countdown is on towards New Year's Eve in the Park, and the organizing committee is looking to add a local musician or band to the evening's entertainment! London musicians are encouraged to enter the "Road to New Year's Eve" contest for a chance to take the stage and perform at London's largest New Year's Eve celebration.
New Year's Eve in the Park is a community-driven event supported by the City of London. This free, fun and family-friendly event brings Londoners together to enjoy a magical night filled with entertainment for all ages. New Year's Eve in the Park takes place on Tuesday, December 31 from 7 p.m. to midnight at Victoria Park downtown. Victoria Park comes alive with outdoor skating, live music performances at the band shell, and the opportunity for children to meet their favorite superheroes all while you enjoy a hot chocolate and take in the thousands of lights strung on Victoria Park's trees. On New Year's Eve, two fantastic fireworks displays light up the sky– the first at 9 p.m. (perfect for kids and families) and then again at the stroke of midnight.
The evening includes music and entertainment on the Victoria Park band shell, and there is an opportunity to perform in front of thousands of Londoners. Musicians can enter online and submit two of their songs by November 24 at 4 p.m.
Four semi-finalists will be selected to perform on Friday, December 6 in front of fans and a panel of judges. Semi-finalists will receive 100 Downtown Dollars from Downtown London, and the contest winner will receive $500 along with joining the music roster on New Year's Eve.
The contest is organized in partnership with JACK 102.3 London. Musicians can enter this contest at www.jack1023.com/contests/road-to-nye
Admission to the semi-finalists showcase is free, so invite your fans, friends, and family. Learn more about the Road to New Year's Eve semi-finalist showcase.
---
---