Education
Black History Month Profiles III: Fauzia Agbonhin
---
---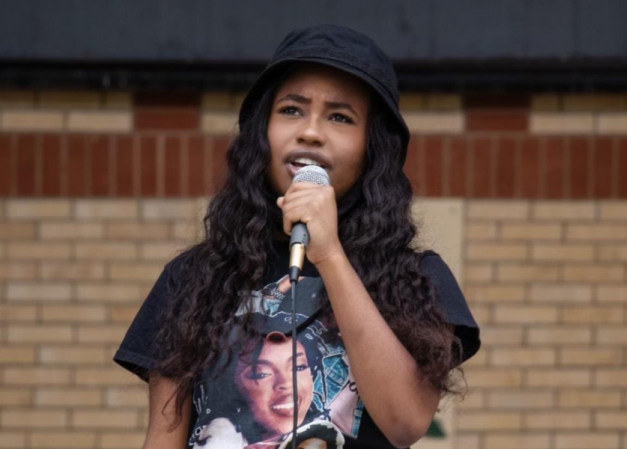 Award-winning London poet Fauzia Agbonhin shares her mini-profiles of artists she admires as she explores hip hop as it is lived and performed here.
In addition to her award-winning slam poetry, Fauzia Agbonhin follows London hip hop. Here she introduces some performers she calls "underground black artists partaking in the hip hop genre" — in their words and hers.
Talented artists Isaac Mapp, Kofi Agyeman, King Cruff, Koto the King, and Solo Yt are local Londoners and black male artists. Many of them are full-time students at Western University but all of them have juggled school life, music, and the weight of being a black man in this society, she says.
"Black boys like Mapp, Tunnels, Koto, Solo, and Cruff are the kinds of people society has to protect," Agbonhin says when discussing the importance of her viral poem An ode to the black boys who died to make hip hop happen.
ISAAC MAPP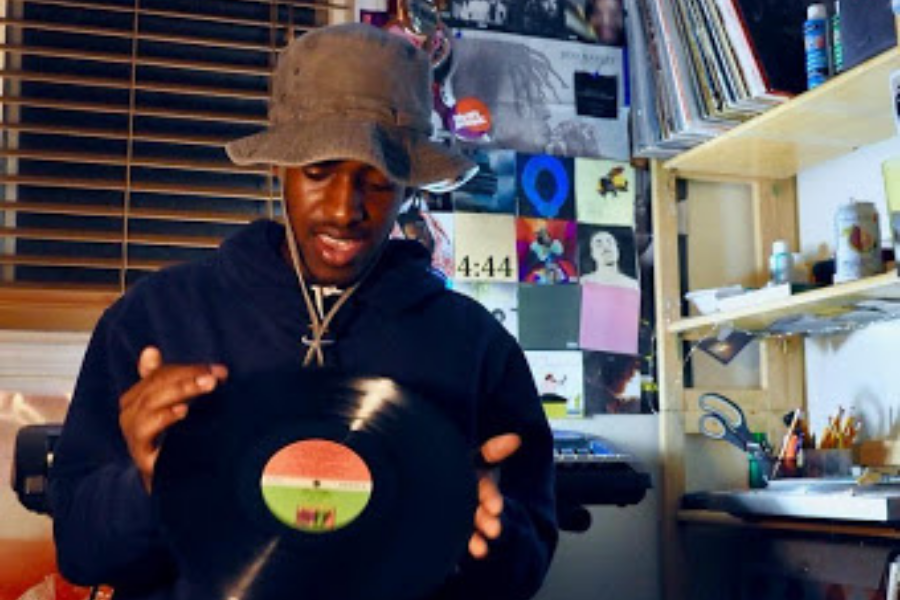 Isaac Mapp can be followed on the following platforms:
soundcloud: insyt | instagram: insytt_ | twitter: isaac_mapp | website
Asked about how his music ties into his black identity, Isaac Mapp says: "I feel like for a long time I didn't accept my blackness. I know for a fact this is something a lot of young black people go through. Being black is embedded in me and it changes the way I maneuver the world around me, so at the end of day it's something that has to be confronted and accepted at some point in time. "I feel like growing up the music I listened to had a heavy focus on the black experience, and that kinda helped make sense of who I was, and who the people who came before me were.
"Music is such a critical aspect of western black culture. Hip Hop, Soul, Jazz, Drill, Trap. All this is really born from us. My music is really an ode to those who did it before me. I sample old soul, old jazz, old recordings of interviews. It's me showing my appreciation and communicating with my ancestors, while simultaneously finding a medium to be myself. Cause, yo, black is cool asf. No one can deny that."
KING CRUFF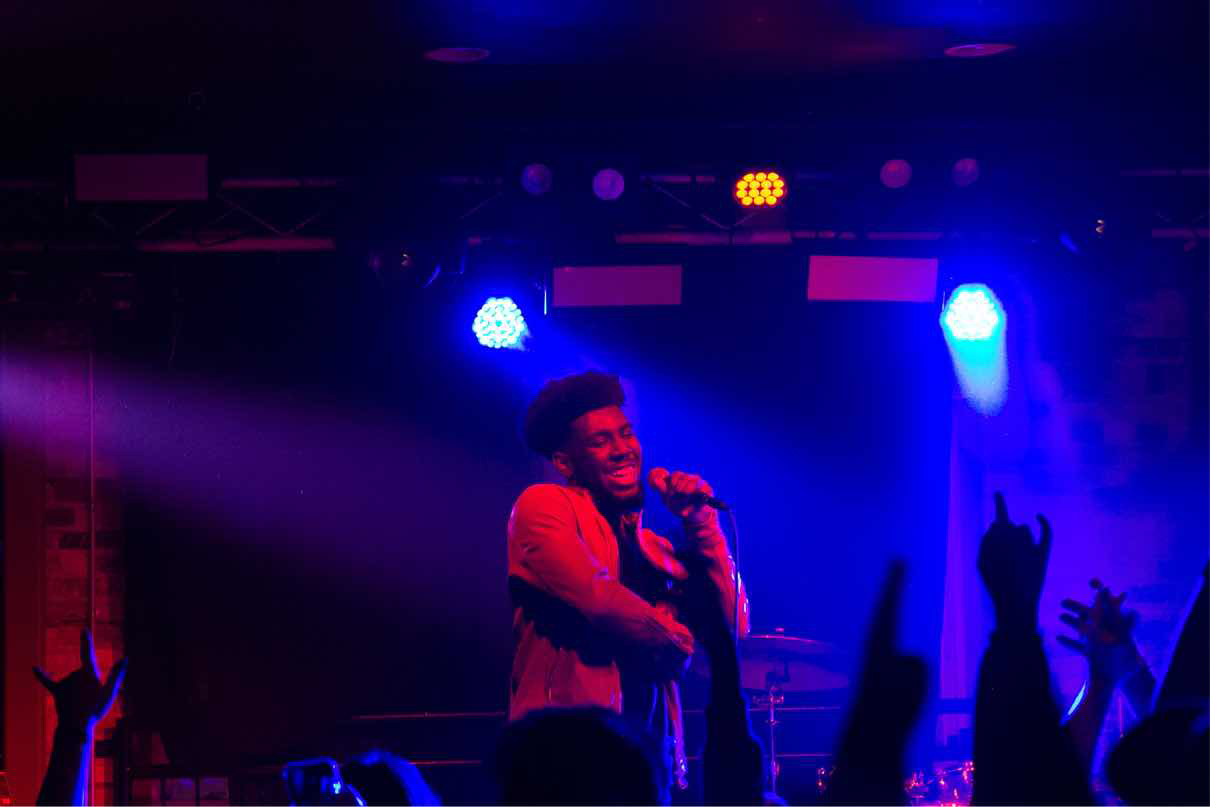 King Cruff can be followed on Instagram at Kingcruff_
When asked about how he uses his music to express his black identity, King Cruff says, "There's something about speaking on the black experience in my music that gives it a sense of hidden power. In a weird way, it grants me this unapologetic edge. There was a time when people would use my skin colour as a way to make me insecure. But my music has always been about tackling insecurities, and addressing where they stem from. So every chance I get, I make sure to remind people how dark I am and how nappy my hair is. I talk about my skin colour like it's a suit of armor. And it gives my sound this underlying militancy that I feel makes it both more rugged and more honest." Cruff has been writing music since he was 17. Now, at 23, his newest song Let Me Forget is out on all platforms.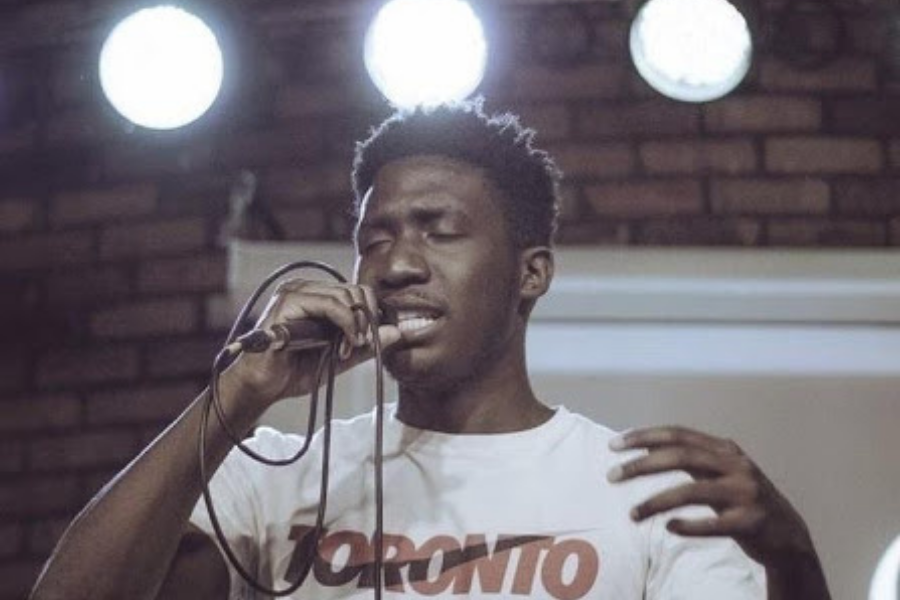 Kofi Agyeman, aka Tunnels, can be followed on Instagram at: ldb_tunnels99
Kofi Agyeman, also known as Tunnels, also comments on the intersection of his music and blackness. "[Hip hop] is cultivated of stuff that is primarily experienced by black men.
"A lot of the stuff black men have to say and how they go through life, hip hop is what portrays that. Being a black man gives you an advantage with hip hop and it's more comfortable as a black man to embrace hip hop. The hip hop community is where I feel the most comfortable and it's a community where a lot of people who live like me and look like me reside in and partake in."
Agyeman's debut song, Remedy, came out on all platforms in December of 2019. He has been writing music for the past five years.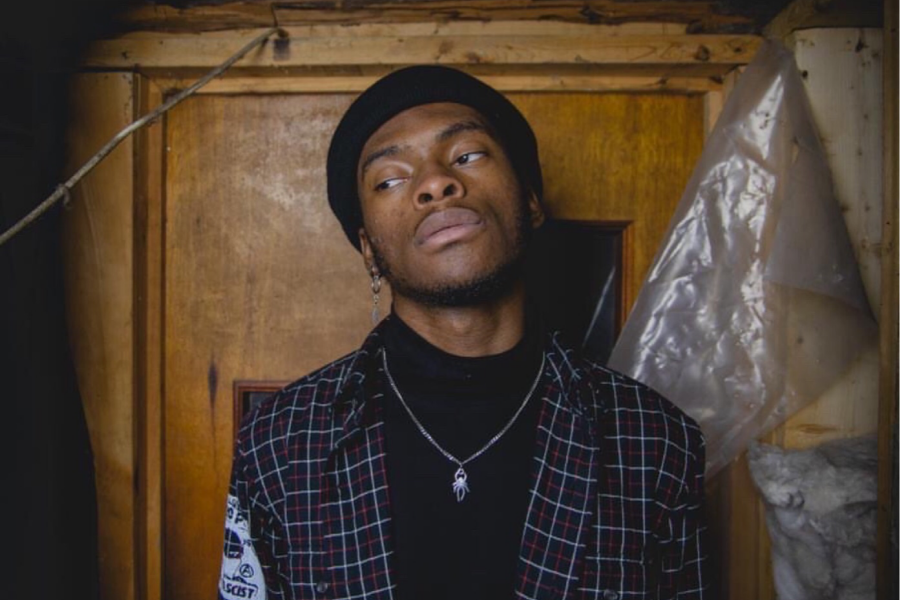 Koto can be followed on Instagram at koto_theking
Another upcoming rapper is Koto. He explains that his deep connection to Hip Hop music is that of muscle memory. The historical ties that are already present between black people and music bind us to the genre. "Hip Hop music, and every other genre created by black people is 'slave music' in the western world. Slaves would create short songs, jingles and rhythms to relay messages to their fellow slaves so that only they would understand. During the revolts 'orchestrated' (no pun intended) by Nat Turner, slaves would sing songs and drum against their chest to signal attacks and escapes so that stupid massa wouldn't see it coming. I carry those spirits on my back and channel them through hip hop beats and soul samples. 'I speak the truth cuz I know Moses is nappy as me' - Koto? From the motherland, or anywhere the diaspora has led us, music and vibrations are an essential part of our culture. They bring us together, they act (as) outlets from the troubles that life throws our way. We channel all our frustrations, joy, despair, and euphoria through soundwaves and dance and it's very natural to all of us. It's how we are raised." Koto has been rapping since he was 14 but took his music career seriously after he turned 16. At 20, his most recent single Keep Your Soul, is now out on all platforms.
SOLO YT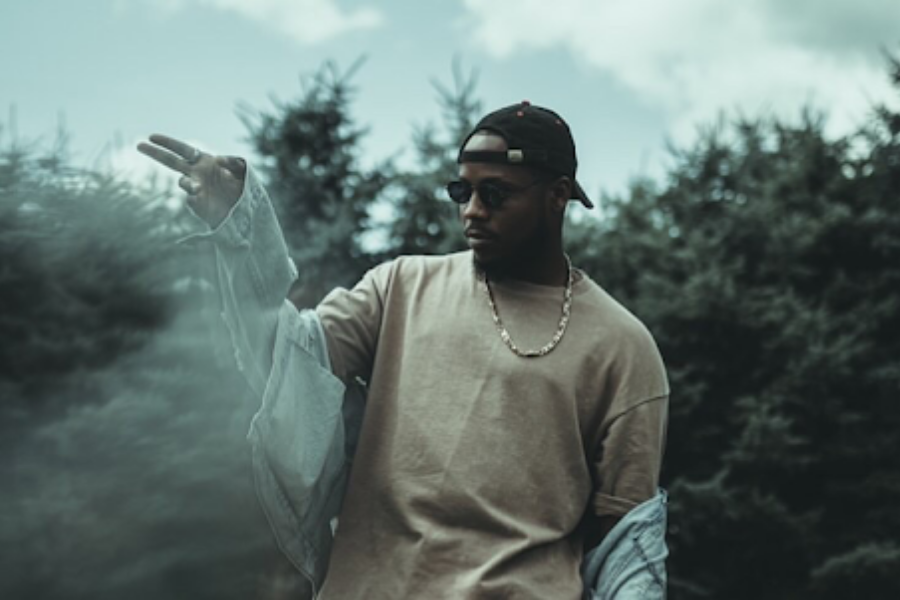 Solo can be followed on Instagram at Solo_y.t and Spotity
Last but not least, Solo Yt is a rapper I've had the pleasure of seeing live several times. He does a great job at intertwining his black identity with his music. "I have a lot of tribal sounds that you'll hear in my melodies," Solo says. "These sounds were instilled in me by my ancestors, these are sounds that were there before I was born — there was no escaping them. My music ties to my blackness in these sounds. I feel like when I hear a beat that speaks to my spirit, I feel my ancestors activated instantly and I don't even have to work anymore. My ancestors then take over and you hear them loud and clear in my songs. My identity is always tied to my music and my current state. As a Black man growing up in Africa, I rarely saw colour — all I saw around me was Black people. Now, living in London, it's really how society views me — a Black man. At this time and the current state of society, that would be expressed through my music." His most recent single Oceans is now out on all platforms.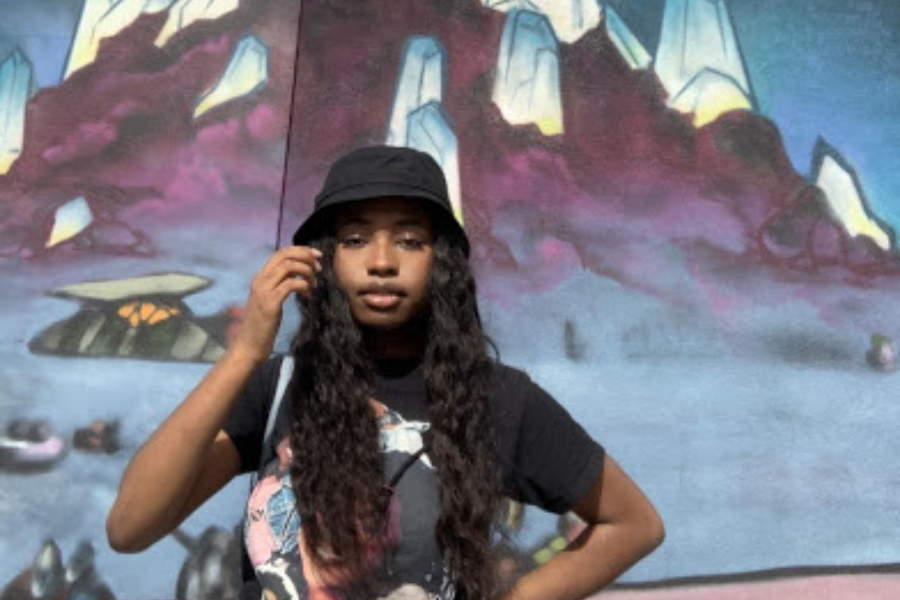 Fauzia Agbonhin moved to London from Mississauga in 2018 and has been a constant feature on the London arts scene since then — London community leader, activist and communicator Silence Genti
Fauzia Agbonhin is a 19-year-old Nigerian-Canadian slam poet and author of I Never Truly Hated You. She has represented London in two national festivals. She and her London team were ranked fourth place in Canada at the Canadian Festival of Spoken Word Poetry 2019. Fauzia performed at the first-ever BLM protest in London with over 10,000 people. Fauzia is a recipient of the 2019 Lewis Coray Trailblazer Award from the London police service. She has performed for several organizations including the Pillar Community Innovations Award ceremony, The Pathways to Prosperity National Conference, for the Minister of Refugees, Immigration, and Citizenship, Thames Valley District School Board's Diversity Conference, the TD Black Employee Network, the Black Students' Association at Western University, the Journeys to Migration 2019 event, the Life as a Refugee 2019 conference, events at LUSO Community Services and for the kids in care at the Children's Aid Society.
In her poetry, Fauzia addresses diversity, racism, mental health, anxiety, and many other social justice issues that face our society today.
---
---