Sarina Haggarty
---
Rock, Pop, Indie, Acoustic / Folk
---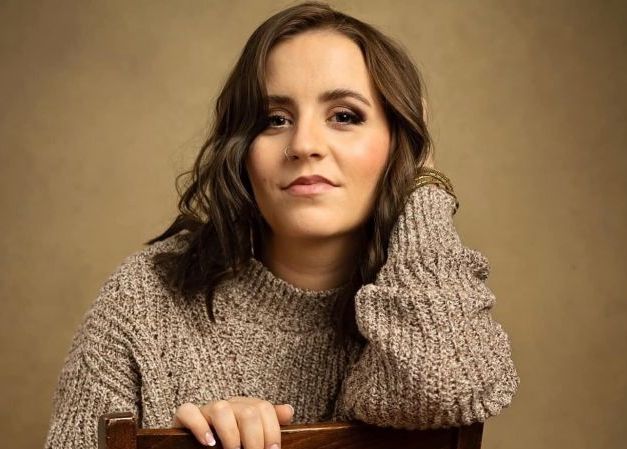 Overcoming adversity has been part of Sarina Haggarty's day-to-day for much of her life. So when a world-wide pandemic forced musicians to cancel gigs and stay home, Sarina did what she's always done. She got down to work and collaborated with inspiration artists and producers rehearsing and writing. Familiar favourites and her latest singles were a welcome respite to music-loving fans around the world. Sarina has performed every live concert she could, and was especially happy to open for several CCMA events in London, Ontario.
Winner of the Slaight Communications Inc. MIA Artist Development Award and the FCLMA's Fan Favourite, Sarina Haggarty works diligently at her craft and performance every single day. She grew up performing, so when she sang an original alongside Shawn Mendes and Make-A-Wish for 22,000 fans, it felt like coming home. Her wish became an aspiration worldwide and as Make-A-Wish celebrated their 40th anniversary, a PSA was released with John Cena speaking and featured her angelic voice throughout the video recorded in LA. Sarina has shared the stage with Tim Hicks and Tyler Shaw, and she regularly uses her music to serve others in the community with her melodic stylings, thoughtfully crafted songs, and her wicked sense of humour. Make-A-Wish, Bethany's Hope, and London Health Sciences Centre are just a few of the charities Sarina supports with her music. A graduate of Fanshawe College's Music Industry Arts Program, and with 2 EPs released, Sarina's cross-over sound appeals to pop, indie, alternative and country audiences alike. Her next album is scheduled for early 2023.
Her music has gained attention from many in the music industry for her soulful songs that are beyond her years.
---
Music Samples From Sarina Haggarty
---
---
More Music From Sarina Haggarty
---
Similar Artists…
DustyMarcus

---

Acoustic / Folk

Brighter Green

---

Indie, Rock, Electronic (Drum & Bass, Dance, House, Jungle, Trance)

Populusque Romanus

---

Rock

Fun Fact

---

Rock

Joe Borowsky

---

Acoustic / Folk

McIntyre's Wish

---

World Music, Acoustic / Folk

Oar Buoyz

---

Rock, Cover / Tribute Act

Species of Trees

---

Rock, Indie