---
City of London Resources
---
Coronavirus (COVID-19) Information and Resources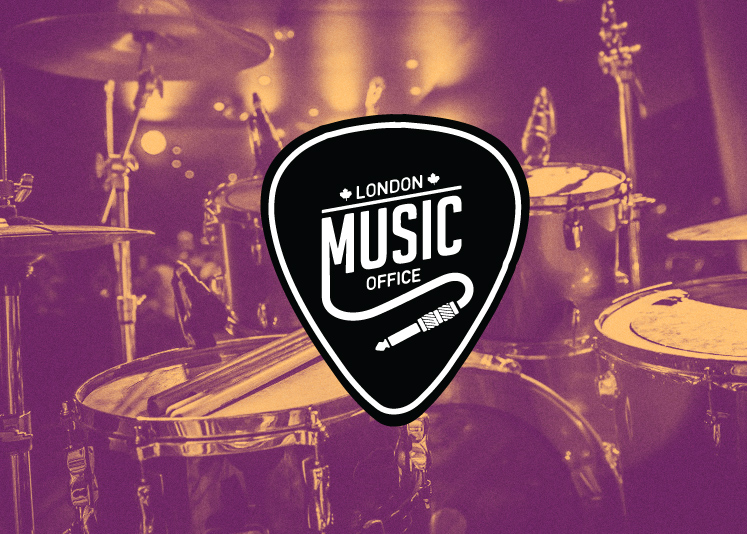 To help stop the spread of COVID-19, the London Music Office is closed to the public at this time. LMO is working remotely and available by e-mail or phone. On-going dialogue is taking place with national, provincial and local partners and organizations. The music sector has been deeply impacted by the pandemic with every effort being made to ensure London's music community and industry is returns and thrives.
Given the rapid change with COVID-19 (Coronavirus), we recommend that you check with businesses directly regarding their most up to date operations. Health officials continue to be the best source of information during this time. We encourage you to follow @MLHealthUnit on Facebook and Twitter for up to date information and visit their website: www.healthunit.com
If you are a business or employee, Tourism London has compiled some helpful information and resources found here.
To stay updated on the current situation, the below resources have been developed to help you through this difficult time.
COVID-19 Response Framework: Keeping Ontario Safe & Open
LOCAL
London Economic Development Corporation
INDUSTRY RESOURCES

Canadian Independent Music Association
CIMA is the not-for-profit national trade association representing the English-language, Canadian-owned sector of the music industry.

Canadian Live Music Industry
The CLMA is the collective voice for live music in Canada. They are attempting to collate all relevant information for the live music industry in one place, on their website.

Music Ontario
MusicOntario is a non-profit, membership-based provincial Music Industry Association (MIA), whose mission is to provide professional development, education, information, and support to the music industry of Ontario. The association's mandate is to nurture, elevate, and empower emerging companies and artists in Ontario's indie music sector. We help.

London Musicians Association
London Musicians' Association is a non-profit organization with an objective to provide its members with services and support to maximize success in the music business.
GOVERNMENT SUPPORT
COVID Sick Days
The Province of Ontario has legislated three paid sick days to both full time & part time Ontario workers. Employers will be reimbursed up to $200/day for sick time taken by employees, paid through WSIB. The program is not permanent and will be scheduled to end September 25th.
The New Ontario Small Business Support Grant
The new Ontario Small Business Support Grant, will provide a minimum of $10,000 and up to $20,000 to help small business owners during this challenging period.
The Highly Affected Sectors Credit Availability Program (HASCAP) Guarentee
Businesses heavily impacted by COVID-19 can access guaranteed, low-interest loans of $25,000 to $1 million to cover operational cash flow needs.
Lockdown Support
for Businesses Facing Significant Public Health Restrictions

Canada Emergency Business Account (CEBA)
provides small businesses and non-profits with interest-free loans, partially forgivable if paid back by December 31, 2022. Repaying the balance of the loan by December 31, 2022, will result in loan forgiveness of 25% (up to $10,000). The program was launched on April 9, 2020 and will accept applications until March 31, 2021.

Regional Relief and Recovery Fund (RRRF)
To help support those businesses unable to access other federal pandemic support programs, the government announced Regional Relief and Recovery Fund, providing significant funding through Canada's Regional Development Agencies.

Canada Emergency Rent Subsidy
The Canada Emergency Rent Subsidy is designed to benefit eligible employers, which include businesses, non-profit
organizations and registered charities.

Canada Emergency Wage Subsidy (CEWS)
CEWS is extended through to June 2021 raising the maximum wage subsidy rate back to 75%.

The Canada Recovery Benefit
Primarily targets workers who are not eligible for EI benefits and who are unable to return to work. The Canada Recovery Benefits are available to self-employed Canadians and gig workers, as well as workers who have not lost their job but have seen significant income loss due to COVID-19.

Youth Employment Skills Strategy
Starting in 2021-22, to help continue and increase job placements through the Youth Employment and Skills Strategy. This measure will benefit Canadians aged 15 to 30.
Recovery Activation Program (RAP) is a no cost, immersive, highly practical online workshop that helps businesses identify areas for digital overhaul. Ontario businesses can apply to access $40,000 in training, mentorship, and support.
mental health
is a free skill-building program managed by the Canadian Mental Health Association (CMHA). It is designed to help adults and youth 15+ manage low mood, mild to moderate depression and anxiety, stress or worry.
Unison Benevolent Fund is a non-profit, registered charity that provides counselling and emergency relief services to the Canadian music community.
Over The Bridge Foundation
Over The Bridge asks music makers across Canada to take daily action to create positive change in their own mental wellness and addiction recovery.